A true paradise with emerald waters, white sandy beaches and fine pebbles that every year amaze every person who sets foot there.
Camping in Sardinia is a real holiday in natureGet ready to visit a jewel in the Mediterranean.
The unspoilt landscapes, small villages and hamlets where time has stood still, the sea and amazing rolling hills, everything is intoxicating.
Discover a bewitching region, perfect for a camping holiday.
Camping Holidays in Sardinia
A camping holiday in Sardinia is a real adventure for everyone, whether you are looking for a holiday by the sea, a holiday in the mountains or even in the countryside. There are perfect campsites in Sardinia to suit every need.
In the north of Sardinia and in the south there are many campsites by the sea overlooking National Parks and Marine Protected AreasIn the central area there are mountain campsites where you can go for walks in the forests and hills. 
Everywhere as far as the eye can see there are incredible panoramas, unspoilt views, typical Sardinian flora and fauna as curious as it is unusual.
If you love cultural visits, don't miss a visit to a nuragheto a tomb of the giants and to a domus de janasreal treasures of Sardinia. Like the coast, the Sardinian hinterland offers unexpected emotions.
You can also choose a mix of land and sea, visit long, deserted beaches and the most famous and sought-after beaches. Find the best campsite for your needs and get ready for an unforgettable holiday.
Our selection of excursions, boat trips. See all.
Itineraries for Camping Holidays in Sardinia
A holiday in Sardinia allows you to discover the island's traditions and culture and to experience the sea at 360 degrees. Sardinia is one of the most popular destinations for tourists from all over the world.
Every year, especially in the low and mid seasons, visitors discover the coastline, towns, museums and natural monuments that dot every part of the island. You can, for example, choose to see the thousand-year-old olive trees, the Mount Limbara redwoods and the Nuragic village of Tiscali in the heart of Sardinia. 
Another particularly popular attraction is Sardinian cuisine, the culinary heritage of which attracts countless food and wine tourism groups every year.
You can choose from the most famous places on the coast, you can decide to tour the most beautiful beaches and see Brandinchi coveor opt for less touristy routes.
Each alternative will allow you to discover breathtaking viewsunexpected traditions and customs.
If you wish to visit the island in its full length, prepare yourself for a journey through the entire nature of Sardinia. Starting from the north you can land in Porto Torres, in Olbia e Golfo Aranci and then venture - perhaps from campsite to campsite - southwards.
You can choose either State Road 131 - the famous Carlo Felice road - or State Road 125 - the Sardinian orientale road and make a Lighthouses of Sardinia tour.
Both options retrace history through cities, towns and monuments unknown to mass tourism. Alternative itineraries through the wildest and most unspoilt Sardinia.
In this article you can find useful information and practical advice on how best to organise your camping holiday. Sardinia is undoubtedly the ideal place to spend a holiday in nature, far away from stress and city traffic.
Alongside miles and miles of beautiful beaches - where you can enjoy activities, excursions and watersports - you will find natural parks, mountains and hills where you can go trekking and walking in the most unspoilt areas.
A very interesting part of a holiday in Sardinia that should not be overlooked is certainly archaeology. During a simple walk in Sardinia, it is easy to come across the monuments and testimonies left by the ancient peoples that inhabited the island, and there are also many artefacts left by the ancient civilisations that attempted to conquer it.
It all starts with the choice of landing place, if you wish to travel in a camper van or with your car book a ferry to Sardinia to arrive at the Port of Olbia, Golfo Aranci, Porto Torres and Cagliari.
If instead you wish to reach the island by plane, you can land at Olbia airport Costa Smeralda, Alghero Fertilia and Cagliari Elmas. In this case we recommend rent a car. This will allow you to visit hidden and little-visited places that are often poorly served by public transport.
Now all you have to do is choose the campsite - or campsites - closest to the places you wish to visit.
Here is our selection
Where to go camping in Sardinia
Here is our selection of campsites in northern Sardinia, all close to places of interest, natural monuments and enchanting beaches. Start your adventure!
4 Campsites Alghero and surroundings
Camping Village Torre del Porticciolo - Alghero
Camping Village Laguna Blu - Alghero
Camping Golfo dell'Asinara - Platamona Porto Torres
4 Campsites Santa Teresa Gallura and surroundings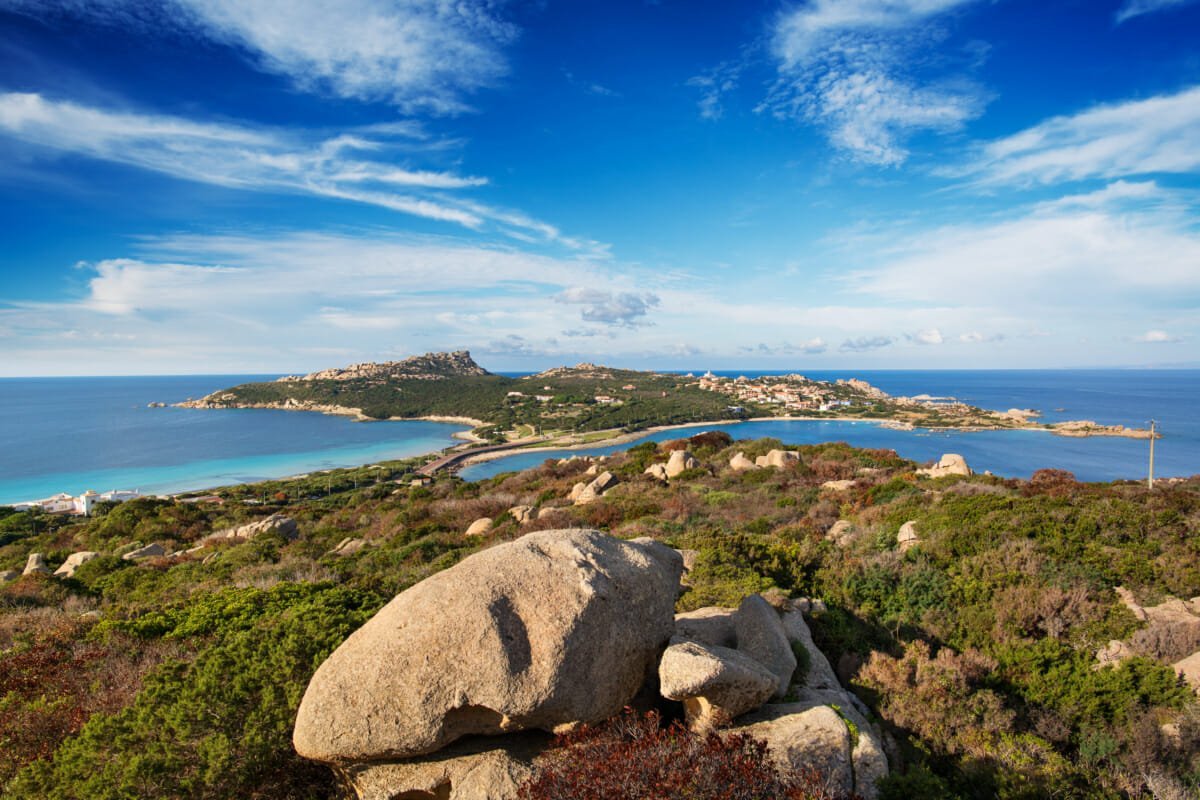 Camping Village Baia Blu La Tortuga - Vignola
Campsite La Liccia - Santa Teresa Gallura
La Cera Farm - Santa Teresa Gallura
2 Campsites Palau and surroundings
Camping Baia Saraceno - Palau
2 Campsites Cannigione and surroundings Arzachena
Camping Village Gulf of Arzachena - Cannigione
Isuledda Holiday Centre - Cannigione
2 Campsites Porto Rotondo and surroundings Olbia
Cugnana Porto Rotondo Bungalows Camping - Olbia
4 Campsites Porto San Paolo and San Teodoro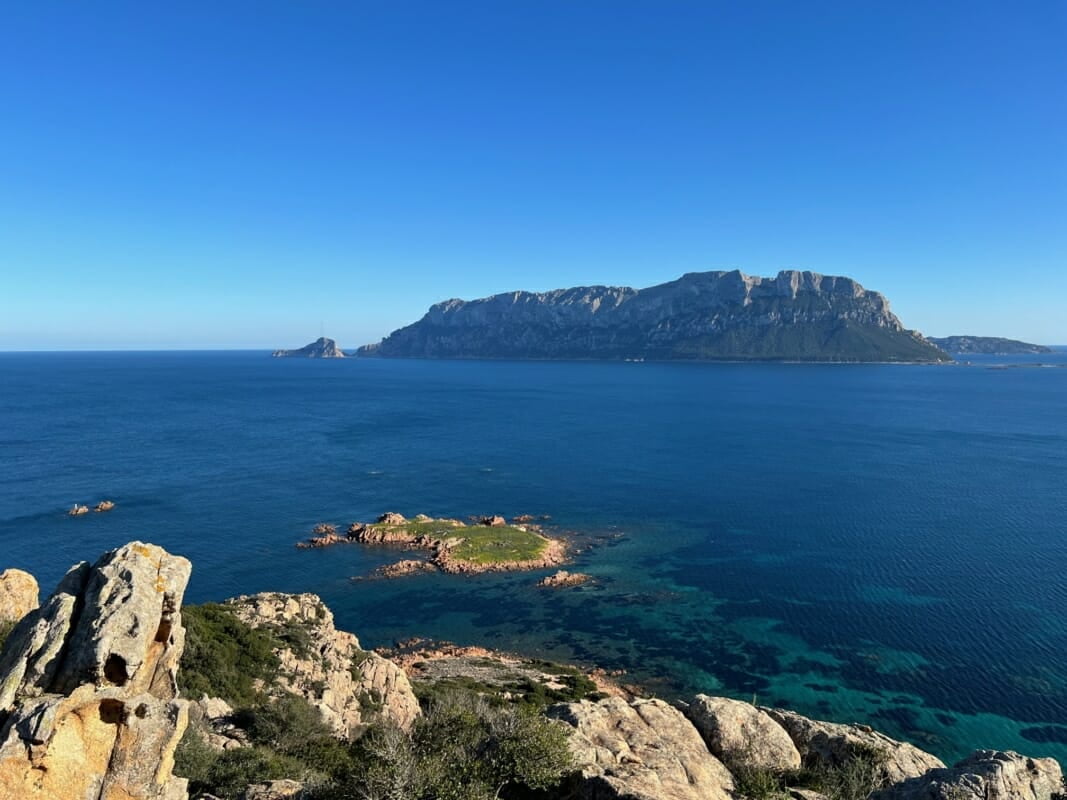 Campsite Tavolara - Porto San Paolo