Here you will find a excursus of the infographics on the path up to Capo Figarito retrace Guglielmo Marconi's footsteps in Golfo Aranci.
In the footsteps of Marconi at Golfo Aranci
See photographs and read the full text of the posters included in the 'Historical - Cultural - Naturalistic Route Golfo Aranci to Capo Figari'.
Infographic in Cala Moresca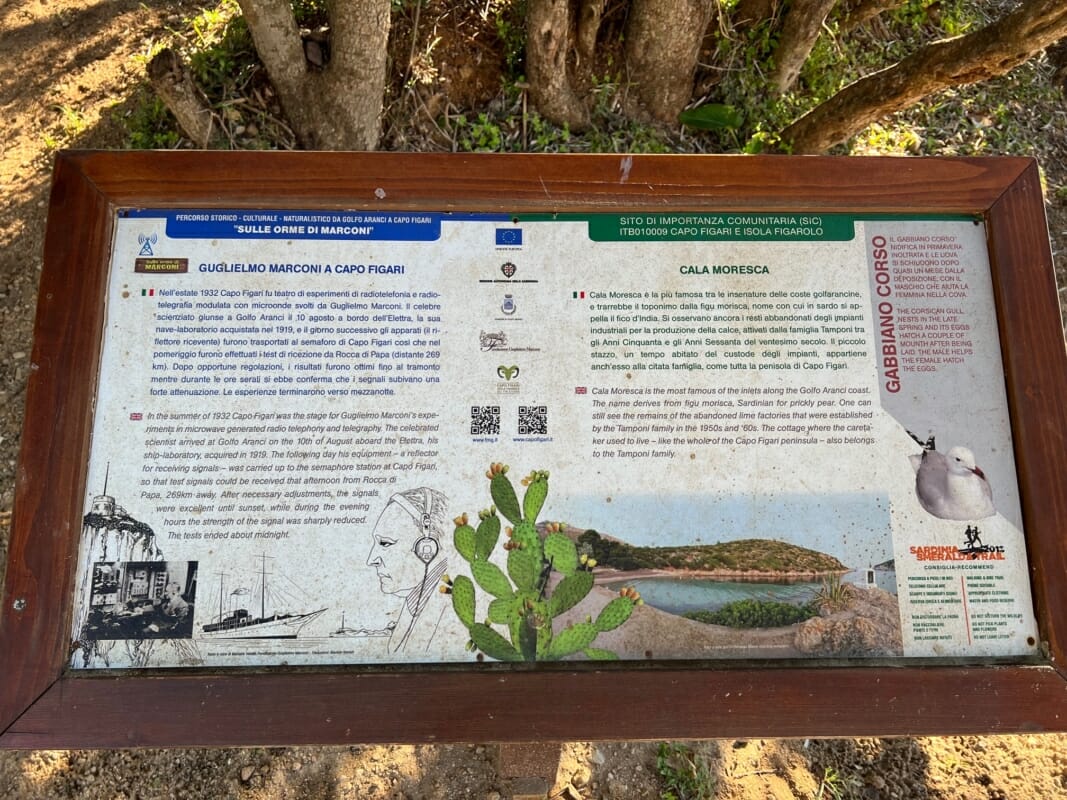 Guglielmo Marconi at Capo Figari
Infographic junction Capo Figari - Punta Filasca
Our selection of excursions, boat trips. See all.
Sea view billboard on path Capo Figari
Promontory of Capo Figari
Billboard before reaching traffic lights
The traffic light of Capo Figari